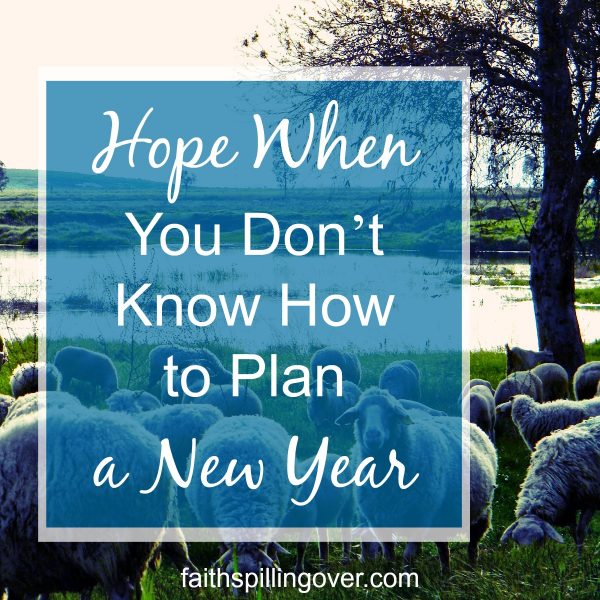 New Year's Day always catches me without a plan for the year ahead. While everyone else is talking about their goals for the New Year, I'm still recovering from Christmas. Instead of crafting a life vision or family mission statement, I'm just enjoying family time before my son returns to college. Some years, I don't get around to setting goals until February.
Theoretically, I know goals are a good thing for effective living, but they're not my strong point. I've been known to make an elaborate plan on paper with goals for the whole year, and then lose it. In fact, I may or may not have looked at my vision and goal chart once or twice last year.
And then there are those years when life brings unforeseen circumstances that get in the way of my plan. When we make plans for the future, we're never 100% sure they'll pan out. Because sometimes God has different goals for us than we do.
Over the next weeks I'll spend time brainstorming and praying over goals in several areas:
Spiritual Growth (Loving God First)
Loving my Family
Life Disciplines (Caring for Myself)
Caring for my Home
Writing Ministry
Encouraging Women around Me
This January as I look at the New Year, I see uncharted territory. My youngest is applying for college, so come September I'll be looking at an empty nest. We're also planning an international move this summer, but we don't have a date yet.
As I look ahead into the unknown, I can breathe easier because Jesus is with me: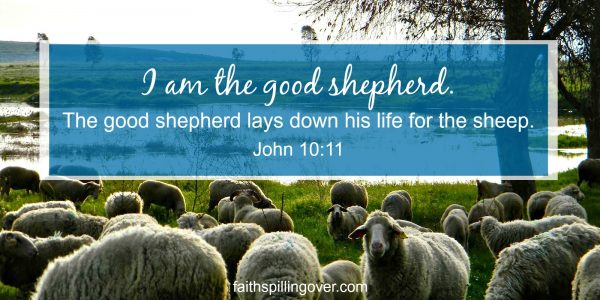 I have a Good Shepherd with a good plan for me.
Rather than focusing on the year ahead, I want to focus on my Shepherd. As I make staying close to Jesus my number one goal, I know He'll lead me down the right path.
Of course, we need to make plans for our lives, but I want to hold mine loosely. I can relax and surrender my plans to my Shepherd because I trust His leading. As I work on the goals I believe God has given me, He'll work out His design for my life, even if it doesn't quite turn out like I expected.
My Good Shepherd loves me.
When life gets in the way of my plan, I still know I am loved.
This year might bring unexpected, unhoped for wrenches in our plans, but we can trust God because we know He loves us. Even when His plan gets in the way of our goals. And when we don't get things right, the pressure's off because we know our plans are a starting point for God to work.
We know we're loved because our Good Shepherd already laid down His life for us. Since He loved us that much, we can trust His plan for us, even when it's different than we expected.
What about you, friend?
If you've already set some goals for the coming year, how about taking a moment to draw near to your Shepherd to give those goals to Him once more? And if the unknown facing you this year has you paralyzed, how about drawing near to whisper your fears and uncertainties to Jesus?
We may not know what the New Year holds, but we have a Shepherd who loved us enough to give His life for us. He will lead us forward.