Back in the early days of our marriage, my husband and I mainly tried to get along and minimize arguments. Before we arrived at the altar, both of us were seasoned singles, set in our ways, so learning to walk together was a challenge. We set off a few fireworks that first year, even over our simplest decisions.
Thankfully, we've mellowed with time and learned to give and take, stay on the same page, and stay in our lane when one does something the other is not so sure about. We've learned to cheer each other on and be best friends.
Jose and I have been married over 23 years and lived in 3 countries. We want to continue growing, so we can experience the spiritual unity God intends.
We still need more of God in our relationship.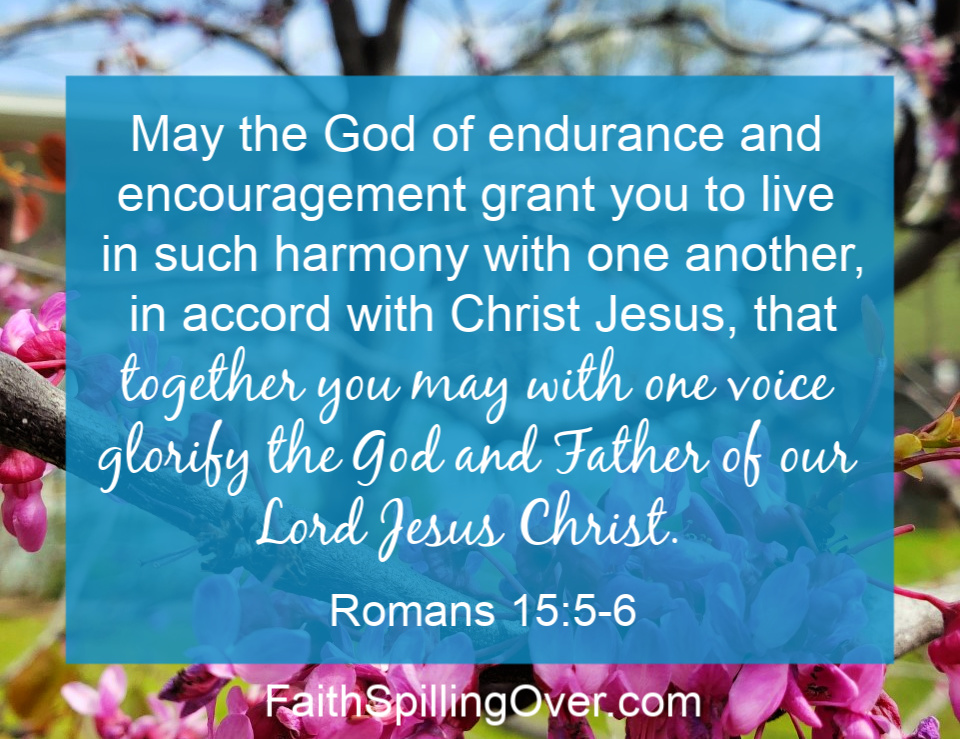 Our marriage isn't perfect; it goes through periods of growth and stagnation. But here's what I'm learning as we seek to invest in our relationship and invite more of God into our marriage:
Pray for your Marriage and Spouse
Unfortunately, I'd be the first to admit I often let prayer for my marriage slide. Yet, I know that if I want God in the middle of my marriage, I need to bring my marriage to Him. When I bring my marriage to God in prayer, He turns my heart toward my husband.
Pray Together
In the early days of our marriage, we didn't always get around to praying as a couple because as busy parents, we already had a hard enough time carving out personal time with God. But a marriage retreat we attended 10 years ago challenged us to make it a priority, and we have seen so much fruit in our relationship and family.
Some days we still let it slide, but we always come back to it. For us, prayer together as a couple impacts our marriage more positively than anything else.
Let go of the Reins and Give God Control
When I try to control every decision Jose and I make, I'm basically telling the Lord, "Let me handle this, I've got it!" But I'm learning to relax when Jose and I don't quite see eye to eye.
I can trust God to work in us and through us. Even if it means I'm yielding to go along with a decision I'm not 100% sure of. After all, can I really trust myself to always know best?
Practice Gratitude Together
Whether we start off our morning thanking God for His goodness or pause briefly at the end of the day to recall His faithfulness, gratitude cements us together as a couple and encourages our faith during hard times.
Stay Close to God Yourself
Friend, you may be reading this and thinking, "My spouse is not even a believer. Where does this leave me?" The most important thing I believe you can do to invite more of God into your marriage is something you can do whether your spouse believes or not: stay as close to God yourself as you can. It's the most important thing I can do for my marriage as well: draw near to God through prayer, Scripture reading, and putting His Word to work in my life.
Am I doing it perfectly? No, but I see that as I seek to invite more of God into my own life, some issues in my marriage almost seem to solve themselves. Our relationship improves, and the atmosphere at home grows more peaceful. Those are sweet gifts I wouldn't trade for anything.
Now it's your turn: what's one thing that helps you invite more of God into your marriage or family?

Need ideas on how to get more out of your quiet time? I wrote More of God: A Distracted Woman's Guide to More Meaningful Quiet Times to help overwhelmed and distracted women recover a fresh sense of God's presence, learn to hear His voice, and grow their prayer lives. Click on the image below for more info: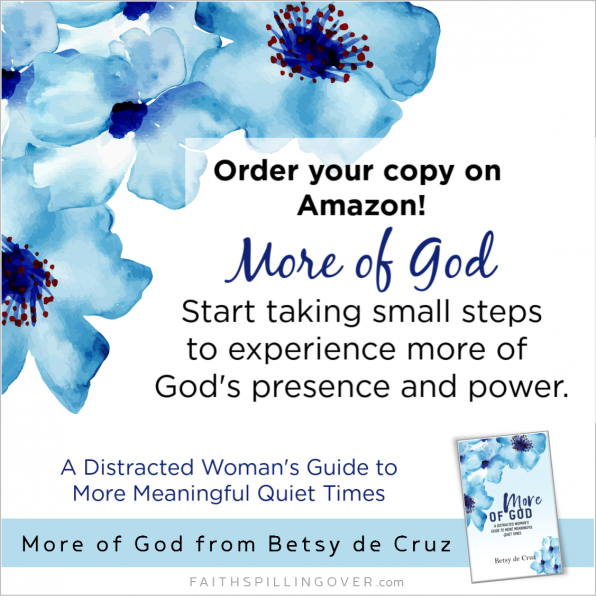 Note: This post contains an affiliate link. If you purchase, I earn a small commission towards the maintenance of this site at no extra cost to you.