Welcome to Week #2 of the Made Like Martha Mobile Book Club. We are so glad that you are here. Today we are talking about a theme found in Chapter 2.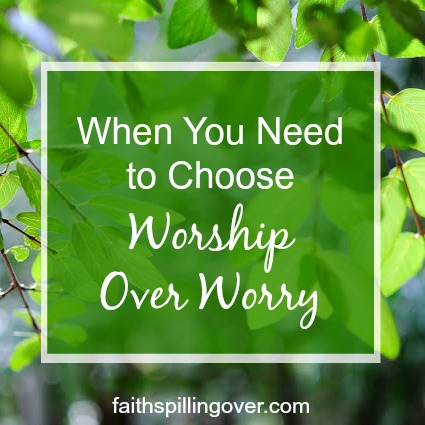 Can I tell you a secret? I'm ready to turn in my Super Woman cape because the weight of it on my shoulders exhausts me. That's because it comes with a 985-pound gold medal in worrying. You see, I'm an expert worrier. If something is alive, dead, inanimate, or has between two and four feet, I can worry about it. If there's a problem, I take it on and try to control it.
I know God wants to give me spiritual rest, but I have a hard time trusting Him.
I even worry about my dog.
Recently our family moved back to Texas from the Middle East with our Maltese Poodle, Mourinho. During the weeks leading up to our departure, I worried about how the dog would survive the trip. Every time I thought about it, my mind spun out of control to the tune of doubts like these:
What if Mourinho stopped breathing during the flight?
What if he got lost in Frankfurt during our one-hour transfer?
What if US Customs turned our dog away?
I tried not to worry while we did all the things pertaining to canine travel. My husband called the airline 17 times. We updated the dog's vaccines and had a microchip injected in his back. We filled out documents 48 hours prior to departure, and at the airport, I gave him half the prescribed sedative.
Relief flooded me when we handed Mourinho's crate over to the airline. The dog was out of my hands, and there was nothing I could do but trust he'd be okay and enjoy the 24-hour trip as best I could.
In the same way, we find peace when we surrender our worries to God and rest in His love and care for us.
You probably know that as well as I do, but if you're like me, you find it difficult to control anxious thoughts in your own strength.
How can we learn to trust God and stop worrying?
Katie Reid's new book Made Like Martha helps God's daughters learn to lay down their Super Woman capes and stop spinning their worry wheels. We have a Heavenly Father who loves and cares for us.
Chapter 2, "The Worry and Worship Conflict," encouraged me with this life-changing truth: "We starve worry when we feast on worship." Have you ever noticed it's impossible to worship God and worry at the same time?
Worship grows our faith and shrinks our worries.
Psalm 62 reminds us how to find spiritual rest: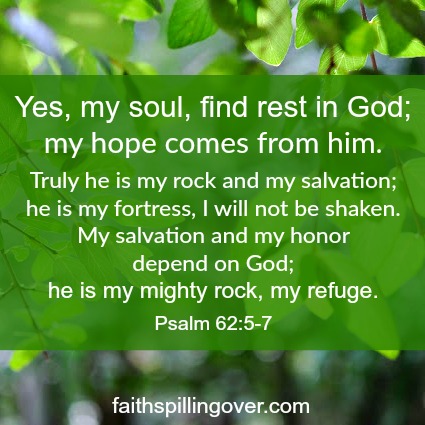 The Psalmist doesn't stop at just telling himself to relax. He finds rest as he reminds himself of God's nature and attributes.
Friend, are you carrying the weight of worry on your shoulders?
You might be facing situations a lot more unsettling than transporting a dog internationally, but you can rest because God is your Rock, your Fortress, your Refuge, and your Salvation. If you are battling worry over a situation or person you love, try these four steps Katie outlines chapter two:
1.  Recount God's characteristics
Read a passage like Psalm103, make a list of God's attributes, and worship Him for who He is.
2.  Recall a specific promise
Ask the Lord for a specific Bible verse that speaks to your situation and turn it into a prayer. Keep reminding yourself of that truth
3.  Remember God's faithfulness in the past.
As we ask God to help us with new challenges, let's not forget what He's already done to show His faithfulness to us in the past. Let's praise and thank Him.
4.  Release the situation to God's keeping.
Instead of trying to solve a problem on our own, let's release it to God's care. Each time that worry returns, we say again, "Lord, I trust you with this."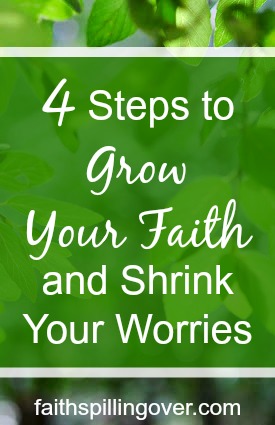 Made Like Martha gave me some tools I needed to combat worry and reminded me I can find rest as God's beloved daughter. In case you're wondering about my dog, he made the trip just fine! I spun those worry wheels and exhausted myself needlessly.
Are trouble and anxiety knocking at your door, friend? What if we grow our faith and starve our worries by making a special effort today to worship the Father who cares for us?
Now it's your turn: What's one thing God did for you in the past that makes it easier to trust Him today? What is a promise you like to remind yourself of?
Made Like Martha: Good News for the Woman Who Gets Things Done by Katie M. Reid is an invitation for go-getters to discover what it means to rest as God's daughter without compromising their God-given design as doers. Join us on Facebook for the "Made Like Martha Sisterhood" as we embrace our design for God's glory and the good of others.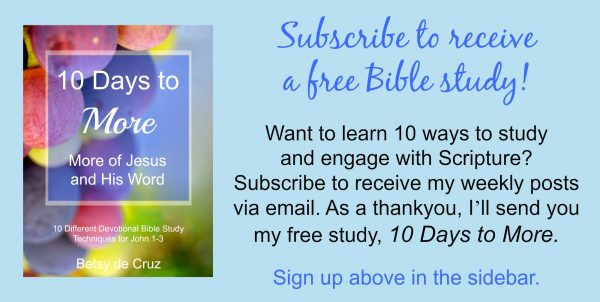 If you purchase this book through my Amazon Affiliate link, I make a small commission towards the expense of running this site at no extra cost to you.