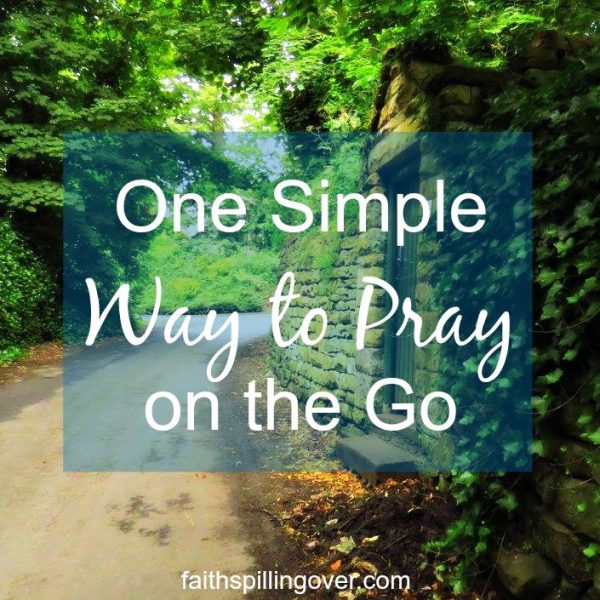 I'm a distracted, side-tracked prayer warrior. I loved the movie The War Room, but I could never for the life of me sit in a closet and pray because I'd zone out, fall asleep, or start praying gibberish after four minutes. Gibberish like, "Lord, bless all the socks in my life." (Not even kidding. God is witness to my zoned-out prayer rambling.)
I pray best when I'm moving, so instead of sitting in a "war room" closet, or even at my kitchen table, I go to the park. I take my war room with me and pray while I walk:
As I walk around the trail, I get out my prayer mini-book. Later I slip it into my purse or pocket, set it on the car dashboard or next to the kitchen sink. It's the best way I can think of to pursue continual prayer:
God's gripping me with a vision for prayer and its power.
Here in the Middle Eastern country where I live, when people pray, they recite memorized prayers in a language they don't understand. Most people here have never once heard their name spoken aloud in prayer. Most young people who come to Christ don't have mothers, fathers, grandparents, aunts, or uncles who pray for them. I believe God's calling me to step up to the plate and do spiritual battle for some of them.
Here and back home, I have friends going through tough times. I want to pray for all of them, but sometimes I forget, or I get so overwhelmed by how many needs there are that I don't pray for anyone.
You probably have lots of people in your life who need prayer too.
Do you ever tell someone, "Oh yes, I'll pray for you" and then forget? Last week I wrote about how prayer is more than standing in line at McDonalds with a "To-Do list for God, but lists do help keep the people we love and their needs present before us. For me, writing someone's name on a list represents a commitment to pray for them.
I am so not a DIY person, but I enjoy making little mini prayer books with the names of people I love and want to pray for. I used to use pretty craft paper, but that was before writing, church planting, and high school at home.  Now I go for simple. It's not pretty, but it works.
A Simple Prayer Mini-Book for Distracted, Non-DIY Women
1. Take a piece of paper and fold it like this: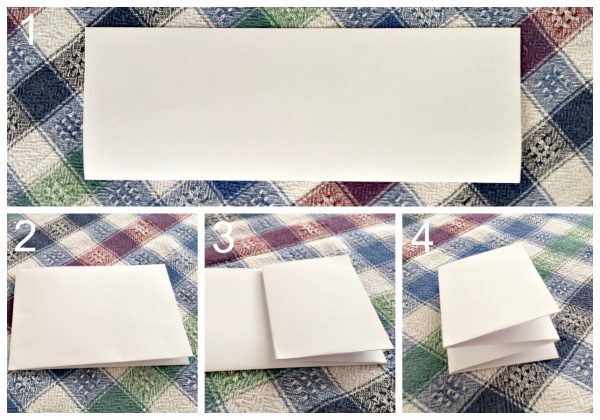 2. On the cover, write a favorite Bible verse or one you want to keep in mind.
3.  Write the days of the week on each little "page" of your mini-book. I include a one or two word prayer request for myself: more faith, joy, healing, anointing, passion for Christ. (See last week's post for more ideas.)
4. Make a rough draft list of names in 3 groups: people you want to pray for daily, several times a week, and once a week.
5. Fill in each day with names. Some names you'll write once, others several times, depending on how often you want to pray for them.
I consider prayer our most important ministry, but it's easy to go AWOL due to overwhelm or distraction. Keeping my mini prayer book handy reminds me to stop at different moments in the day to pray for someone I love. It's the easiest way I know to pray without ceasing.
Now it's your turn: Do you keep prayer lists? How do you do it?