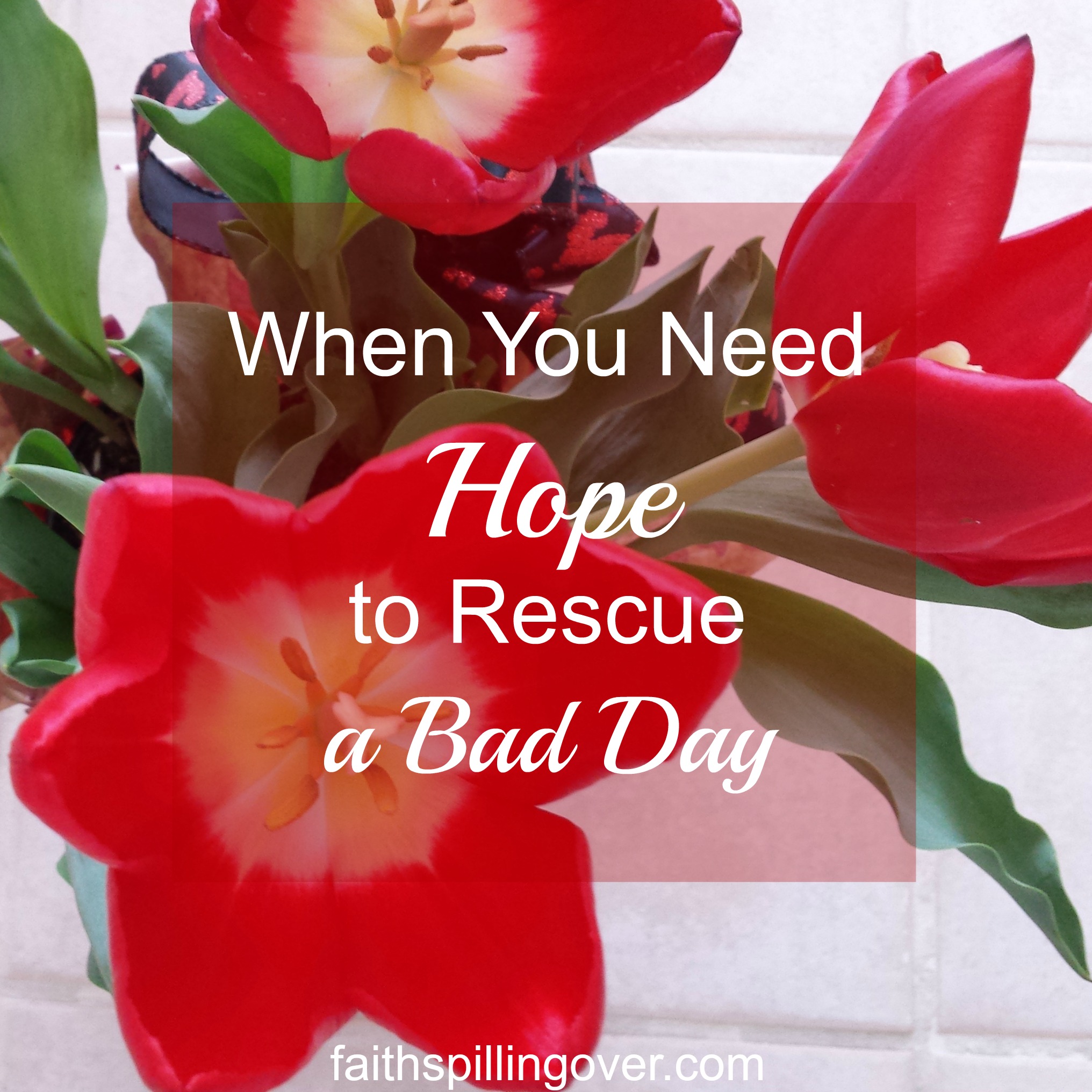 Do you ever have days when you fall into bed and think, "Whew! I'm glad that's over." I call them crash and burn days, days when we need fresh strength and hope.
My last crash and burn day started with a jolt. Instead of leisurely quiet time with God to prepare myself for the day, I slurped down coffee and did Bible speed reading. Then I hurried to get dressed for a 7:00 a.m. online meeting. (Because who wants to show up for a video call in pajamas and bedhead?)
Then homeschool with a sweet, lovely, stressed out, and tired teen. For several hours, I read and critiqued a research paper, checked math, and put out chemistry fires. Next, I tried to research MLA citation formatting while simultaneously trying to drop and add community college classes by phone. In between everything else, I cooked a big meal for lunch since we'd be on the road during dinner.
After lunch, my lovely teen and I had a mother daughter meltdown.
By 2:00 p.m., my needle dipped below empty due to sleep deficit from the night before. Whatever encouragement I'd gotten from my morning Bible speed reading was long gone.
Ever have moments when your biggest hope is just to make it to the end of the day?
Not a very optimistic outlook, is it?
The next time you're having a crash and burn day, hang on to a bigger hope than surviving.
Remember that we have a Savior who can redeem a lot more than a bad day. Pray for yourself this same prayer Paul lifted up for the Ephesians:
Ask for God's Strength
Friend, even when we wake up tired, we can trust God to strengthen us physically and energize us spiritually. God makes available to us the same power that raised Jesus from the dead. Let's ask Him for it on tired mornings: "Lord, fill me with your holy power. Give me strength for whatever you put on my plate today."
And when it's 4 o'clock, and we're running on empty, we can pray again, "Lord, pour on your power." Let's trust Him. Let's believe that God will strengthen us by the power of the Holy Spirit.
Remember Jesus is with you.
Jesus lives in you. He's at your side, and He goes before you. Ask for His help. On crash and burn days, Jesus is the ultimate Game-Changer and Hope-Renewer. He guides and gives grace. He provides peace in the storm and rest from the rat race. When a bad day pushes you over the edge, Jesus comes to the rescue. When you blow up, Jesus forgives. His mercies are new every hour, not just every morning.
He can turn a bad day around.
With Jesus at your side, and His Holy Spirit in you, you can make it through a not-so-great day. There'll be strength for each task. There'll be peace from His presence. There'll be grace to laugh over meltdowns. And there will be hope.
Hope that through Jesus, we have a reset button.
Hope that as we trust in Him, our next day will be different.
Hope that in Christ, our next hour can be different
So the next time you're having a bad day, stop and remember Jesus. Call on Him. His presence can turn any day around.
Now it's your turn: What tips do you have for rescuing a bad day?