I give up on being a prayer warrior. I'm a prayer wimp. Can I just say that? During my morning times with God, I love reading and thinking about scripture. I journal and keep a gratitude list. When it comes to prayer, maybe I'm an ADD girl because I pray best when my legs are moving. I go on a morning walk with God. But even on that walk my mind often goes AWOL from the Holy of Holies and takes a hike to La La Land instead.
After that I'm on the go all day, and prayer goes out the window. I get distracted. (Home schooling can fry your brain.) I have a little prayer notebook, with a list of names for each day, but I lose it, for crying out loud! I forget about prayer altogether.  Definitely a wimp instead of a warrior.
I've given up striving.
Working in my own strength to pray "bigger and better" gets me nowhere. I'm learning to rest in Christ, accept God's grace, and pray as I can. Briefly. I don't have to work up any super spiritual, superwoman prayers. Instead, I can lift up simple sentences to God – when I remember – and trust that He knows my heart. I can let go of striving and accept Jesus' invitation to relationship instead.
Prayer Opens the Door to Relationship
When my friend Kathryn Shirey gave me a copy of her new book Pray Deep, I was excited for an opportunity to grow. Pray Deep offers simple, practical encouragement to deepen our connection with God. The book reminds us that prayer is more about relationship with our Heavenly Father than about presenting our requests to get answers from Him. I found Kathryn's ideas about praying through Scripture and listening to God especially refreshing and easy to try.
Keep Prayer Simple and Practical
Pray Deep takes readers on a 21 day journey exploring a different type of prayer each day. The sections are brief—perfect for ADD girls like me – and offer practical suggestions for simple conversation with God. Kathryn includes traditional prayer methods like praying with the Psalms or the Book of Common Prayer, as well as creative approaches like Prayer doodling and prayer through song.
One Easy Way to Pray on the Go
This book suggests an easy way to keep prayer on our radar during busy days. A prayer prompt is something we see or do that can serve as a reminder to pray. For example, Kathryn lives next to a helipad used by a local air ambulance crew. She and her kids make it a habit to pray for the helicopter anytime they see it away from its base. I like the idea of choosing to make prayer a habit that way.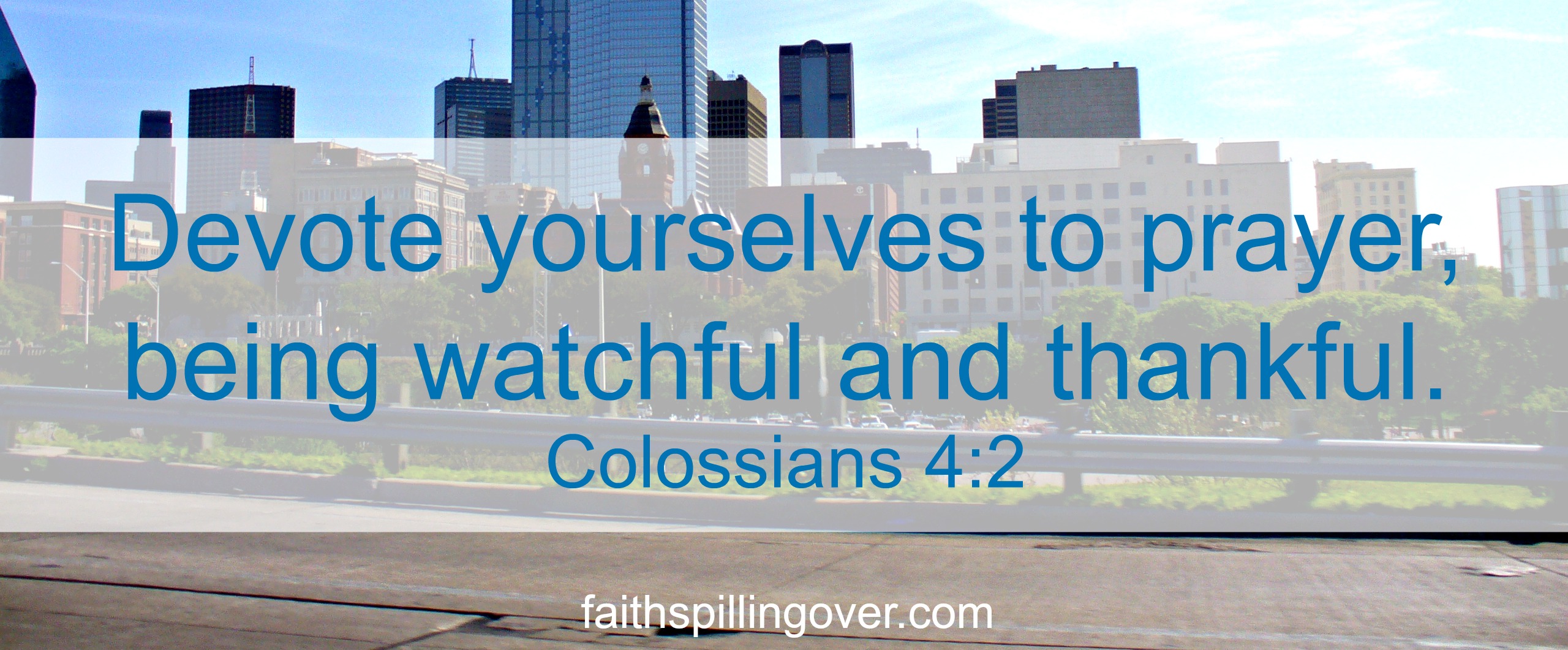 I've chosen a few prayer prompts for myself:
Opening and closing the blinds: prayer for my husband
Folding clothes: prayer for my heart as I serve my family
Getting out of bed: prayer of praise to God.
Red traffic lights: prayers of thanksgiving.
Pray Deep encourages me that it's okay to let go of being a super spiritual prayer warrior. I'll settle instead for an invitation to real life, everyday conversation with Jesus instead.
Now it's your turn: What is one way that you make prayer a part of your daily life?
Note: If you want to find out more about the book Pray Deep, follow this link to Kathryn Shirey's site. The opinions expressed in this review are my own, and I receive no benefit from Kathryn in exchange.