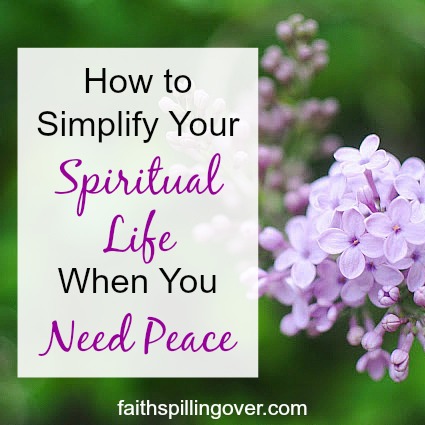 Do you ever notice how peace and calm are the first things to go out the window when life takes an unexpected turn? In times of stress, struggle, or change, we know reading God's Word or praying could help us find our calm in Christ, yet those are the very things we find hardest to do!
When life gets complicated, it's good to remember the Lord responds to even the simplest steps we make towards Him.
Recently big life changes made it harder for me to have regular quiet time with the Lord.