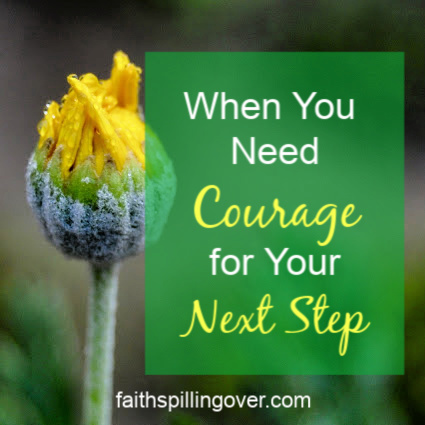 Has God ever called you to do something that scared the daylights out of you? Something there was no way you could do unless God came through for you in miraculous ways?
We need God to give us fresh courage when we feel scared, don't we? A new responsibility at work can make you feel unqualified. Starting a new ministry or project requires you to trust God in new ways. And parenting. Just when you think you have it down, a new stage begins, and you feel unequipped all over again.
Some days we need courage just to get out of bed and face the day.
Sometimes God calls us to be warriors even when we feel weak. [Read more…]