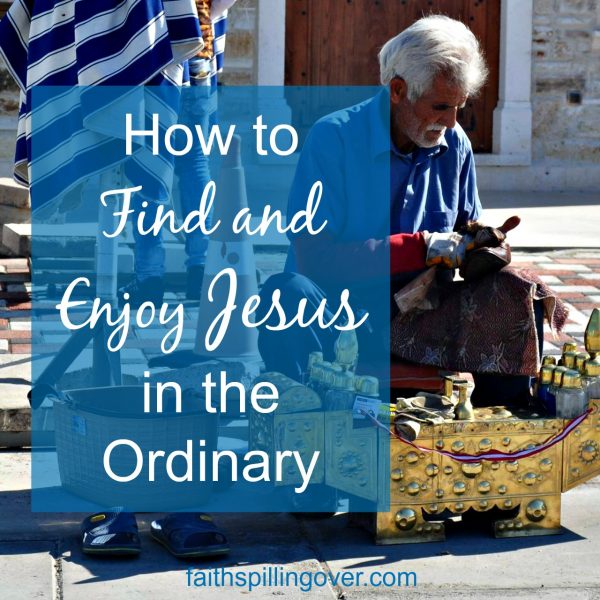 Do you ever feel like you lost Jesus somewhere? I often feel like I lose Him in the middle of my daily crazy. Of course we can't really lose Jesus, but sometimes it feels like we do. He seems close and real during Sunday morning worship, but we lose Him in our weekday hustle and bustle.
We forget the wonder of His love and grace.
We forget His death. He died, so we might live. Yet I forget all about Him in my everyday rush. I lose touch with Jesus as I race to make it to an appointment on time, get dinner on the table a half an hour late, or when someone pulls out in front of me in 5 o'clock traffic.
A quiet voice breaks through my daily hurry with these words: [Read more…]