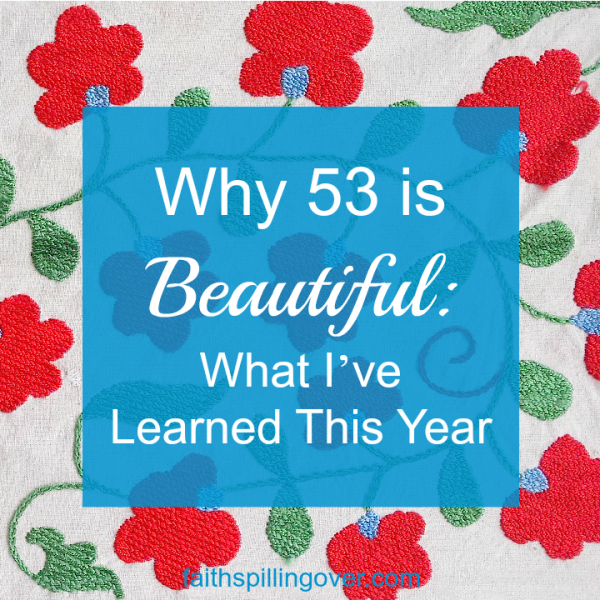 I never in my wildest dreams imagined I'd turn 53. "Who turns 53, anyway?" said my 26 year old self. The years rolled on, and then I stayed 36 for years, at least in my mind. I never thought aging would bother me either, but at 46 I started to get more gray. I left my oath to never dye my hair in the dust and ran out for my box of Miss Clairol.
For a few years I bemoaned aging. After all, I couldn't do anything about those wrinkles, and no sustainable diet could tame that middle age spread spreading around my middle. Honestly I was dreading 53. Because well, FIFTY THREE. It sounds older than 52, right? Yet recently I had an epiphany:
Life is Still Beautiful at 53.