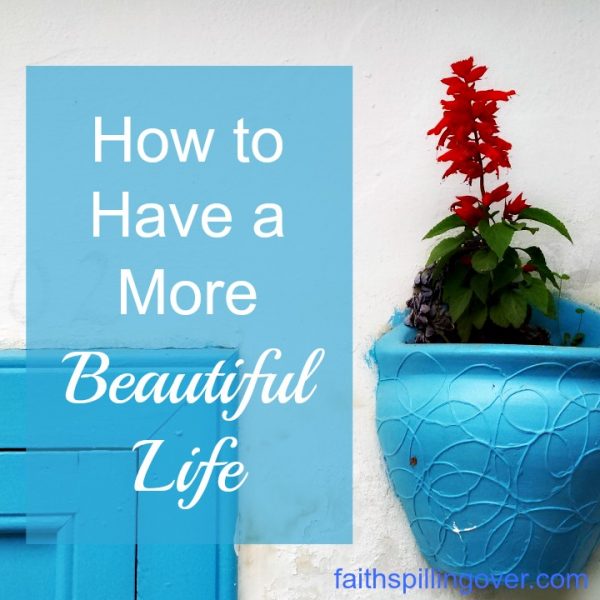 Everyone wants a beautiful life, don't you think? But just when you're finally on the road to your happy place, your car breaks down! The dog gets diarrhea, or your company is downsizing, or you get a call from your bank asking if you charged $6,000 at Target yesterday. So many things can drain the happiness right out of a woman.
Joy escapes us if we wait for the problem-free life. Happier people learn to find beauty in their bumpy messes and hope in their hurting places.
Recently I celebrated 53 and wrote about what I've learned about leading a more beautiful life. I'm giving thanks because although I still have so much to learn, I'm more joyful today than 20 years ago.
Here are 5 things I'd tell my 33 year old self: